Safe-N-Clean's
Product Line Up
PREMIUM Anti-Spatter and Cleaning Solutions 
for the welding industry.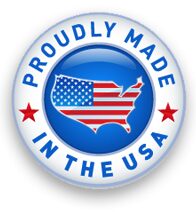 WHAT IS WELD SPATTER?:  Weld spatter consists of droplets of molten metal or non-metallic material that are scattered or splashed during the welding process
WHAT IS ANTI-SPATTER?: Anti-spatter:  A chemical used to protect workpieces, tables, jigs and fixtures from weld spatter buildup. The agent forms a barrier that makes spatter easy to remove after welding eliminating the need for excessive grinding or sanding.
Our anti-spatters do not give off toxic fumes, smoke or burn.
Silicone Free and non-corrosive
All of our products are environmentally friendly.
ALL of our products are proudly manufactured here in the USA!

Our products ship within 24 hours and come in the following sizes:
Splatter Mist & Degreaser:
275 gallon totes
55 gallon drums
5 gallon containers
1 gallon containers (4 per case)
24oz spray bottles (12 per case)
Nozzle Honey:
16oz jars (12 per case)
For current pricing, shipping costs, or SDS information, please call.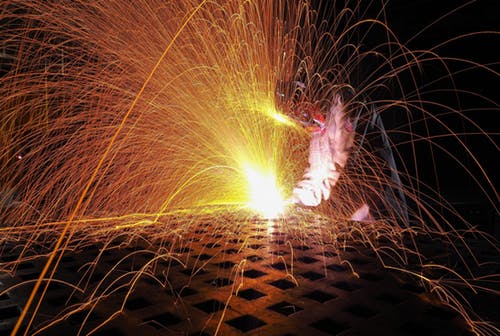 Since day one, we have been determined to widen our reach, committing to a widespread product distribution via a network of dynamic retailers. Today, we take pride in having a number of product distributors and representatives throughout the Midwest. Call us to find a local supplier in your area. We serve customers from across the 50 states!
Our Commitment to Quality
Focusing on product versatility, environmental safety, and cost-efficiency, we also commit to keeping our customer service consistently approachable and responsive. All of us at Safe-N-Clean are always determined to continue bringing you cutting-edge offerings and the latest technologies.
Frequently Asked Questions
A: Yes, but by special request only. Safe-N-Clean is often fortified with much harsher chemicals for specific applications. Call us any time to order the products you need.
A : This is a hard question to answer. If you're doing a simple cleaning job, like cleaning a deck once a year, then anything that will move the dirt around will likely fit your needs.
On the other hand, if you're a professional who regularly uses welding equipment, you should think twice before using any cheap cleaning product. This is to ensure the quality of your machines. Additionally, using lower priced items may cost you more in the long run.
A : Send us an email or give us a call! If we have a stocking distributor in your area, we will redirect you to them. If not, we will see to it that your needs are taken care of directly, until we locate a distributor that can accommodate you.
A : Yes! Our Safe-N-Clean staff is always available to provide you with technical support whenever needed. Feel free to contact us via email, by phone, or through this website.
A : Due to its unique properties, various types of distributors find Safe-N-Clean an appropriate fit for their markets. Small to medium-sized industrial distributors and specialty outlets as well as welding and tool supply companies all find use in stocking up on our products.
A : Safe-N-Clean Industrial Cleanser & Degreaser has proven to be safe on almost any surface! This includes fabric, wood, metal, and painted surfaces. On the skin, it is as safe as any common cleaner or degreaser as long as proper handling procedures are observed. For more than 25 years, we have never had an instance in which Safe-N-Clean caused a problem.
A : Yes! Because Safe-N-Clean Industrial Cleanser & Degreaser is effective on both organic and inorganic dirt, grease, and grime, it is often used in cleaning A/C coils and cooling towers. In most cases, it can be effective in itself. However, additives such as bleach can be added to treat more extreme jobs. To do a patch test, apply the product to a small portion of your coil, rinse, and evaluate the results.
A : Yes. Spatter Mist XP will leave a protective coating on fixtures, allowing easy removal for both spatter and hydraulic oil in one wipe of a cloth. You'll notice your copper and brass shunts staying cleaner and lasting two to three times longer because they are repelling more spatter.
A : We are not aware of any precautions needed relating to Spatter Mist. However, we assure you that it is one of the safest welding anti-spatter products available! It can be sprayed on just about any surface that is not in contact with water.
A : No, Spatter Mist does not contain silicone or anything else that would contaminate your weld zone or affect your workplace environment. Our product also does not contain the following:
Arsenic
Boron
Chlorine
Cresol
Enzymes
Nitrates
Petroleum Solvents
Phosphates
Silicates
Sulfonates
Should you have any questions on a specific chemical compound, send us an email or give us a call! We would gladly affirm its presence or non-presence in the Spatter Mist formula.
A : Flux core wire can be a challenge. We have found that Spatter Mist does an excellent job cleaning the smaller diameter flux cored wire.
For larger sizes, however, a stronger compound may be needed. We recommend using Spatter Mist XP, a double-strength version of Spatter Mist. Between the two compounds, your problem should be solved.
A : As water-based products, the Spatter Mist, Spatter Mist XP, and Safe-N-Clean Industrial Cleaner & Degreaser all have limited rust and other oxide protection capabilities, as they are removable with plain water.
When both Spatter Mist and Safe-N-Clean Industrial Cleaner & Degreaser are sprayed on steel, a protective, yet easily removable coating will be applied. For outdoor storage in areas with high humidity, other products specifically designed to prevent rust should be used in addition to our products.
A : Spatter Mist is a water-based product. If you are concerned about the possible rust on your slides and machined parts, worry not because Spatter Mist has a rust inhibitor incorporated into the formula.
Spatter Mist XP has double the amount found in Spatter Mist and has proven to be very effective due to this. Yet, we still recommend watching your fixtures closely, especially if you are located in a humid climate.
A : Spatter Mist works to prevent rust under certain conditions. It is a water-based product. However, it contains an ingredient that does not offer rust protection in relatively dry conditions for a day or two.
A : Generally, Spatter Mist does not do well on aluminum because it is a water-based product, and water and aluminum are not compatible in the weld zone. While we have received reports of people using Spatter Mist on aluminum, we do not recommend it. However, when it comes to steel and stainless steel, Spatter Mist is certain to outshine the competitors.
A : Both items are formulated with the same base compound. However, when you need to keep spatter from sticking to your MIG nozzle area, Nozzle Honey works more economically due to the fact that you will not be wasting 80% of the spray pattern that overshoots the nozzle area.
A : Nozzle Honey can be used to replace ultrasonic devices and yield excellent results! The product carries a unique formula distinct from any tip dip spatter blockers currently available. You can request a free sample of our products, so you can determine which best fits your situation.